DATE:

AUTHOR:

JourneyApps Product Team
Create and Manage your Apps' custom-branded Containers in OXIDE
DATE:
AUTHOR: JourneyApps Product Team
We are excited to announce that you can now create and manage custom-branded Windows, Android, iOS, macOS, and RealWear containers for your apps using OXIDE! Previously, custom-branded containers had to be requested and built by the JourneyApps team.
We added a new Containers workspace to OXIDE (trigger the Reset workspaces action if you do not see it) where you can configure a custom-branded container for an app: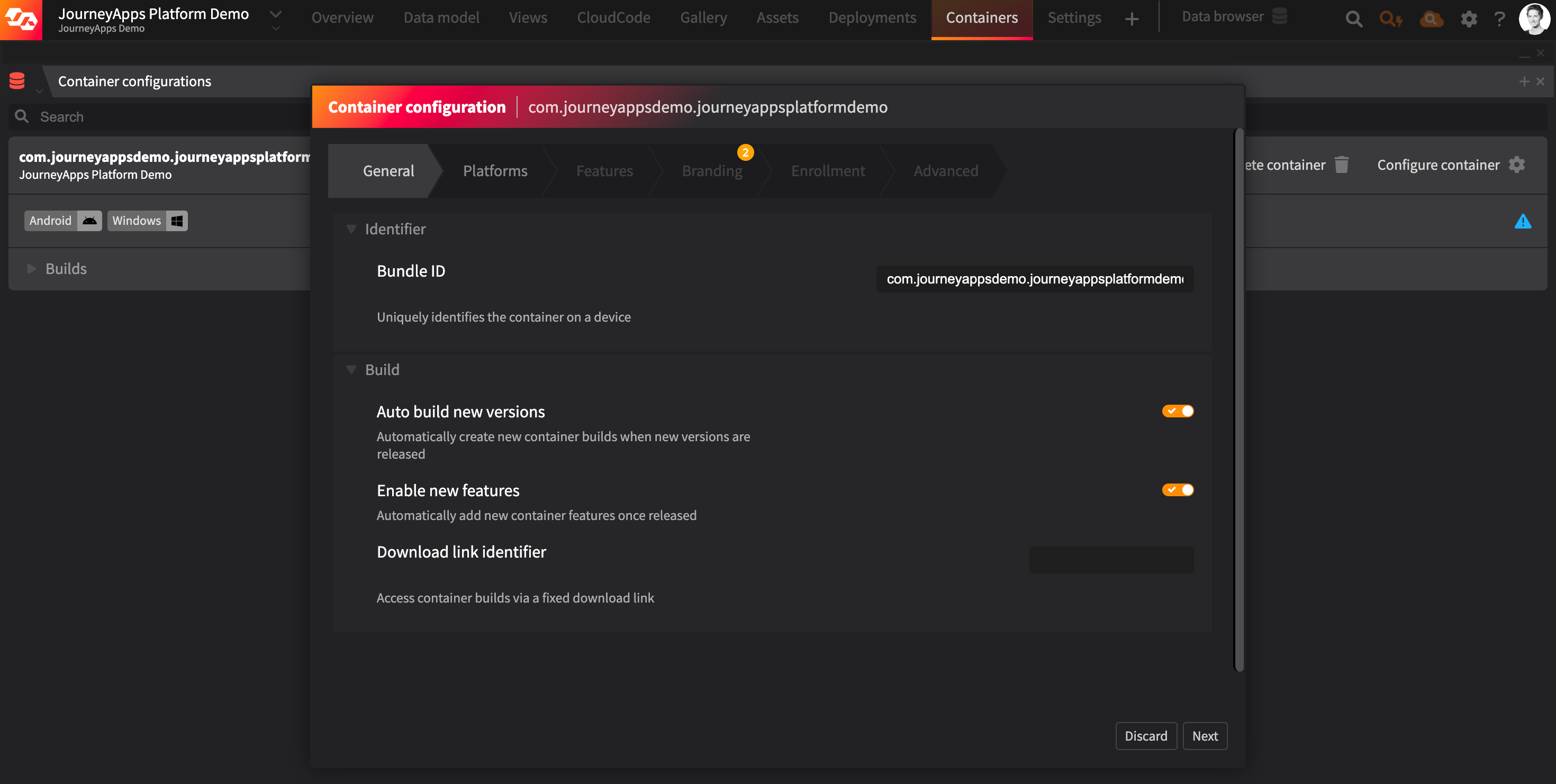 Similar to requesting a custom-branded container previously, you need the following to get started:
A high-resolution version of the container icon - see here for details.

A launch screen image - see here for details.

For iOS only: Apple requires that the iOS container is signed with a valid distribution certificate. See additional steps for iOS here.
A guide for creating custom-branded app containers in OXIDE has been published here.
Notes:
SSO configuration for a custom-branded container needs to be completed by the JourneyApps team. Please see this section for additional details.

Your existing custom-branded containers continue to work as before. Eventually, we will deprecate the current system that hosts these containers in favor of OXIDE. Our Customer Success team will work with you to migrate your existing containers into OXIDE, to allow you to manage them for your apps going forward. Please reach out to us when you require access to your existing custom-branded container(s).

If your company is whitelisting JourneyApps domains, an additional domain needs to be added for this functionality: